Member's Gallery – Prints (Virtually): Welcome to Da 'Hood with Debra Mastronardi
January 25, 2022
@
7:30 pm
–
7:45 pm
Welcome to Da 'Hood – a collection of images from various Manhattan neighborhoods.
Stunning photos have always been Debra's preferred form of art. She gets inspired by what is possible when looking through the lens. She started shooting with film and enjoyed capturing her life's journey through the camera. Her camera never left her side for over two decades while raising her two children as she captured every life event; however she switched off manual and onto auto functions. There was no time to fiddle around with aperture, shutter speed, and ISO.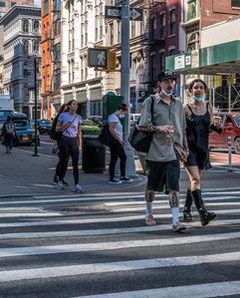 Now she is onto the next chapter of her life, the "empty nester". She renewed her passion for photography with help from a few friends and started creative shooting again. Her theme for this rebirth is "Life Off Of Auto". It means more than moving the dial from Auto to Manual. It's a transition from her children's needs and schedules to a more spontaneous lifestyle; traveling with her husband while rediscovering her artistic creative side.
Debra has been an NVPS member for just over 1 year. Some of her favorite styles of photography are cityscape, landscape and street.
---